JPMA Awards
2020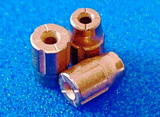 Sintering of bearings for automotive LED headlight cooling fans
Porite Corporation

While ensuring the better performance than high performing ball bearing or fluid bearing, cost reduction to half is appreciated. The adoption to LED head light system which is expected to grow is also appreciated.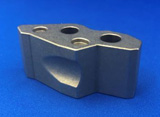 Cost-down by using shape molding for the curved groove of parking lock part
FINE SINTER Co., LTD.

Realization of an undercut compaction with the conventional press mechanism but not with complicated mechanism and the unique idea of introduction of local mold wall lubrication to avoid galling were appreciated. Wider use of the similar mechanism is expected.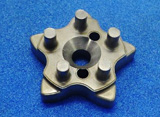 Sintered part for motorcycle transmission
DIAMET CORPORATION

Enabling an area of sinter forging by the ordinary press and sinter process and the density of 7.4 g/cm³ in the pin shape were appreciated.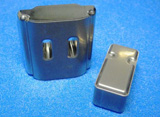 Soft Magnetic Composites for reactors in HEV that secures magnetic flux density and reduces iron loss
SUMITOMO ELECTRIC INDUSTRIES, LTD.

The application market is HEV which is anticipated the growth and the prevention of damaging the insulation coating by introducing the floating middle core rod are appreciated.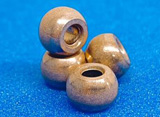 Development of Bearings for Refrigerator Evaporator and Condenser cooling fans
Porite Corporation

A new idea to fulfill different requirements of significant different environments with the same bearing has not been found before. Development of both base material and lubrication oil along with cost reduction was appreciated. Further deployment to other bearing application is anticipated.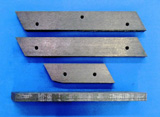 Development of lower cost C/C composite metalized carbon contact strip
FINE SINTER Co., Ltd.

The problem induced by reducing carbon fiber and increasing the binder was the decrease in amount of infiltrated copper. It was solved by modifying the infiltrate and optimizing the infiltration technology. Successful reduction of the cost of the C/C composite contact strip is outstanding in the world. It indicates the broadness of PM market in the world and is expected the growth.